A Single Synergistic Platform To:
Unite And Align People, Process, and Technology!
The Synergistic Six Team Delivers High-Impact And High-Value.
Please Call 773.913.5877 To Inquire:
37% of project failures are due to the lack of clearly defined goals, deliverables, and milestones.
Leverage The Synergistic Six Tiger Team: The team is comprised of over forty top experts in brand management, brand acceleration, advertising, disruptive technology solutions, marketing, media, and communication strategies, advertising, public relations, sales, digital transformation, social media, direct marketing, and professional editing.
Jeff Hall – SVP Of Creative Design & Media: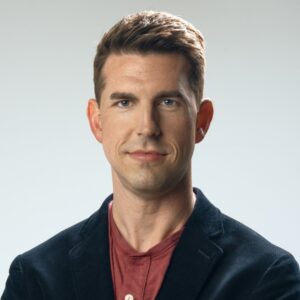 Jeff is an excellent collaborator, visionary, and creative mastermind in film, video, and in helping clients to create innovative interactive brand strategies to deliver impact and value in the following manner:
Leads the way for our film crew to help clients create videos and film in a studio setting or at a desired brand location.
Keen ability to take a raw idea and turn that idea into artistic content to communicate the brand story.
Clients have the ability to leverage a privately owned studio for filming without interruption to maintain focus on the creative narrative. We will work closely with client focus groups to create content that will make an impact. Our team understands how to engage customers in the brand story through film. We help brands stay current and work synergistically with the extended design teams to maintain brand image.
Collaborate with C-level executives who desire to create a company video to articulate the brand vision and future.
Excellent film production expertise to deliver media that matters.
Ability to film and capture worldwide events and produce worldwide events using a unique platform that connects up to 250,000 guests and translates into 26 languages. This offering is jaw-dropping for clients.
 Clients may request availability for the Synergistic Six film crew to film for an extended period of time to create commercials and documentaries.
Vicki Trotter – Managing Principal: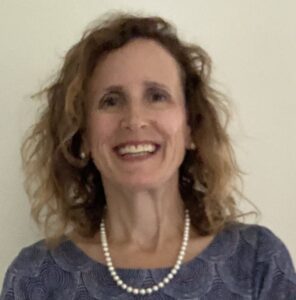 Vicki leads an extended bench of editors, recruiters, candidate sourcing teams, and PR teams to help deliver sound content to accelerate growth.
You have the ability to hire an accomplished team of editors who can help you prepare written, visual, audible, marketing, and cinematic materials to deliver best-in-class business outcomes.
Editing to build public relations – Vicki works with an extended team to create awareness for media campaigns. Currently, she is working on two world-renowned projects to create brand acceleration for key TV personalities.
Vicki has over seventeen years of experience helping HR teams win talent. She is working with the HR teams to help implement The Synergistic Six Hiring Framework, which unites and aligns diverse talent with critical roles.
Vicki is a billable Managing Principal and is available to work on small or large projects.
Dimitra K – Chief Revenue & Brand Officer – Corporate Communications:
Dimitra has vast expertise in public relations, brand acceleration, project management, transformational consulting, revenue growth, workforce strategies, technology, experiential customer marketing, sales enablement, cybersecurity,  and IoT.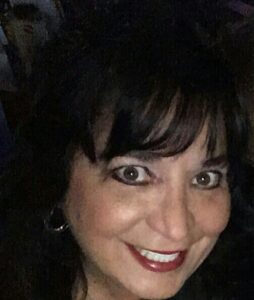 Dimitra is billable and is available to work on short-term or long-term projects. Dimitra's global experience can help an organization create strong public relations, media, and workforce strategies and unite and align key stakeholders when determining goals, objectives, milestones, and preferred business outcomes. Dimitra has led large teams to exceed goals with double-digit growth. She was recently in charge of running and managing a $1.5B P&L and has built firms from the ground up.
Dimitra's deep expertise in software engineering and marketing communications affords her the ability to integrate advertising, public relations, sales, digital, social media, and direct marketing in order to deliver high value for clients.
 Dimitra's skills are:
Executive Leadership – Revenue Growth
C-level Alignment, Vision, and Strategy
Business Transformation
Creation of Marketing Materials
Company Messaging and Company Value Prop Optimization
End-To-End Brand Management
Public Relations
Internal and External Communications Strategies
Project Management – Enterprise and Global Projects
Customer Experience
Brand Acceleration
IT Transformation
Workforce Acceleration
Diversity and Inclusion In The Workplace
Sales Enablement
Cybersecurity Sales
SaaS Sales
Enterprise Sales Effectiveness And Acceleration
Both Vicki and Dimitra manage an extended bench of experts working on projects with Synergistic Six; each consultant is a W2 employee when they work on a Synergistic Six project. Teams are background checked. Consultants have a minimum of eight years of experience. When partnering with a larger consulting firm, both firms collaborate to deliver enhanced value and knowledge to help clients create desired business outcomes. Dimitra and Vicki are both available to deliver projects and will cultivate a winning team with which you will be proud to work.