Brand Acceleration & PR Services
Please Call 773.913.5877 To Inquire:
Is Time Running Out To Create Impact For 2023?
Do You Have A 2023 Media Strategy?
Brand Strategy, Vision, Creativity, Innovation, And Public Relations are the keys to success. How your brand is portrayed to a target audience and on social media can build or harm your reputation. An accomplished Brand Acceleration and PR Team can help you prepare written, visual, audible, marketing, and cinematic materials to create brand image, reputation, brand clarity, and impact.
Synergistic Six has a simple goal which is to connect people through informative and transformational proposals, marketing materials, websites, commercials, media strategies, advertisements, and events. The Synergistic Six PR Team will help you create messaging and media strategies to accelerate brand awareness.
Media strategies are the backbone of every sound brand. Without a sound media strategy for all media platforms, organizations may find themselves reacting to conditions that may not always be optimal. Synergistic Six has partnerships with key content creators and maintains relationships with key TV personalities and highly successful YouTube personalities who are also running extremely successful businesses. We help our clients leverage the power of insight from those who have amassed a large fan base. Executives have the opportunity to meet and listen to a YouTube phenomenon. It is important to broaden the horizon with diverse views and thoughts to create an inclusive environment to welcome all.
To gain insight into your brand's strength, the Synergistic Six Brand Acceleration and PR Team will create think tanks with a sample target audience to see how well the brand messaging is being received. An accomplished public relations representative will go beyond the status quo and partner with you to help you in all areas of your media strategy, including helping you with a media crisis.
The Synergistic Six Brand Acceleration, PR, And Editing Team Are Unique. We Go Beyond The Status Quo To:
Help create the foundational thought for brand acceleration.
Help create the brand story and narrative through innovation, influencer marketing, package design, and product launches.
Create and edit written, visual, audible, marketing, and cinematic materials to build brand image, reputation, and clarity.
Deploy an outstanding video and film crew with advanced editors who understand how to create, design, and edit film and video and can implement "motion tracking" when editing film.
Fact-check statistics, client requirements, and current state to future state desired business outcomes.
Conduct interviews and attend social affairs to leverage the power of insight about the subject matter that requires editing.
Review customer sound bites to provide clarity and vision.
Implement style guidelines to ensure consistency of tone, voice, and style.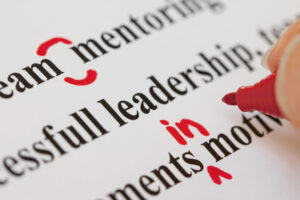 Synergistic Six Will Help You Advance Your Brand, Attract New Clients, Build Public Relations, And Help Communicate Your Message With Sound Media Content.