Brand Acceleration, Event Production, & PR Services:
Please Call 773.913.5877 To Inquire:
Is Time Running Out To Create Impact For 2023?
Do You Have A 2023 Media Strategy?
Brand strategy, display, video, mobile, and event brand advertising coupled with brand vision, creativity, innovation, and Public Relations are the keys to brand success. How your brand is portrayed to a target audience on social media, in advertising., or at brand events, can build or harm your reputation. An accomplished Brand Acceleration, Event Production & PR Team can help you produce event galas, brand advertising, as well as written, visual, audible, marketing, and cinematic materials to create brand image, reputation, brand clarity, and impact.
Synergistic Six has a simple goal which is to connect brands with consumers through informative messaging, marketing materials, websites, commercials, media strategies, advertisements, and high-quality events. The Synergistic Six PR & Event Production Team will help you deliver galas, events, messaging, and media strategies to accelerate brand awareness.
Media strategies, brand event productions, messaging, advertising, and social media presence are the backbone of every sound brand. Without a sound media strategy for all media platforms, organizations may react to conditions that may not always be optimal. Synergistic Six has partnerships with key content creators and maintains relationships with key TV personalities, celebrities, social media influencers, renowned performing acts, and highly successful YouTube personalities to help you create and produce impact for your brand. We produce and deliver brand acceleration events/galas to draw crowds to your event and accelerate your brand. We help our clients leverage the power of insight from those who have amassed a large fan base to improve brand messaging. Executives have the opportunity to meet and listen to a YouTube phenomenon who accumulated over 1.8 Billion views on content published. It is essential to broaden the horizon with diverse views and thoughts to create an inclusive environment to welcome all.
Hybrid Events are necessary to connect attendees throughout the globe. We help our clients leverage a best-in-class, state-of-the-art, hybrid studio. Synergistic Six, along with studio executives, produce events that can connect up to 250,000 attendees via an LED wall and host up to 300 guests in a live audience. Every guest has a front-row seat and can participate in the event with live interaction. Highlighted in the picture below you can see a state-of-the-art chat board where guests can clearly ask questions and participate with the guest speakers or celebrities providing live entertainment. The events can be translated into many different languages so that your guest can hear an event in their native language. You now have the opportunity to reduce costs relating to travel and hotel.  Help your attendees save money and time by attending a state-of-the-art event that is different and unique.  Accelerate your brand that years ago was only a dream and is now a true reality. Don't miss the opportunity to call 773.913.5877  to schedule an hour-one complimentary session to learn more.
To gain insight into your brand's strength, the Synergistic Six Brand Acceleration and PR Team will create think tanks with a sample target audience to see how well the brand messaging is being received. An accomplished public relations representative will go beyond the status quo and partner with you to help you in all areas of your media strategy, including helping you with a media crisis.
The Synergistic Six Brand Acceleration, PR, And Editing Team Are Unique. We Go Beyond The Status Quo To:
Help create the foundational thought for brand acceleration.
Help create the brand story and narrative through innovation, influencer marketing, package design, and product launches.
Create and edit written, visual, audible, marketing, and cinematic materials to build brand image, reputation, and clarity.
Deploy an outstanding video and film crew with advanced editors who understand how to create, design, and edit film and video and can implement "motion tracking" when editing film.
Fact-check statistics, client requirements, and current state to future state desired business outcomes.
Conduct interviews and attend social affairs to leverage the power of insight about the subject matter that requires editing.
Review customer sound bites to provide clarity and vision.
Implement style guidelines to ensure consistency of tone, voice, and style.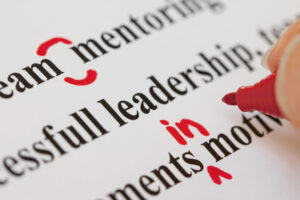 Synergistic Six Will Help You Advance Your Brand, Attract New Clients, Build Public Relations, And Help Communicate Your Message With Sound Media Content.